"Focus" mortgage calculator was designed to be easy-to-use and easy-to-implement. The calculator can be added to any WordPress website in just a couple of steps. Once installed, you can edit the call-to-action message to capture the attention of your users.
Try "Focus" with the FREE license. Or, access the "Get Quote" lead capture features "Focus" has to offer with a Pro License.
Once a lead is captured, it is automatically added to the built-in lead manager. You will receive an email notification and/or text message instantly. If you choose to leverage the WPrequal Connect API, the leads will be transported directly into your CRM. From there the possibilities are endless.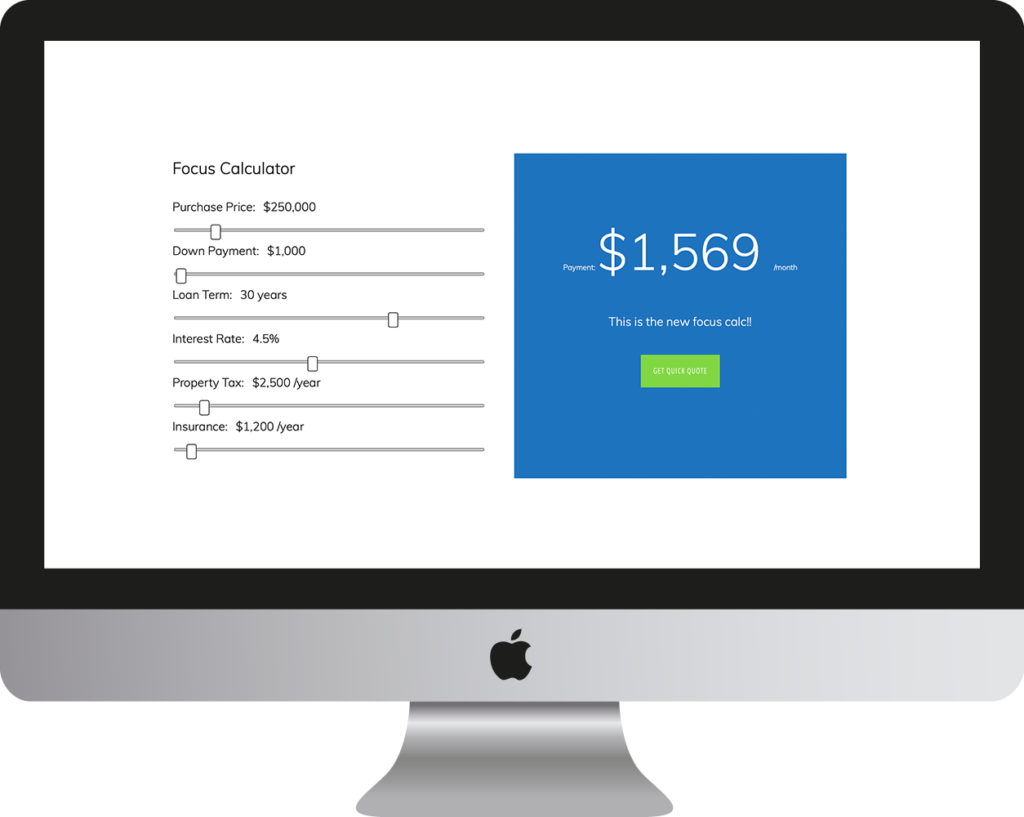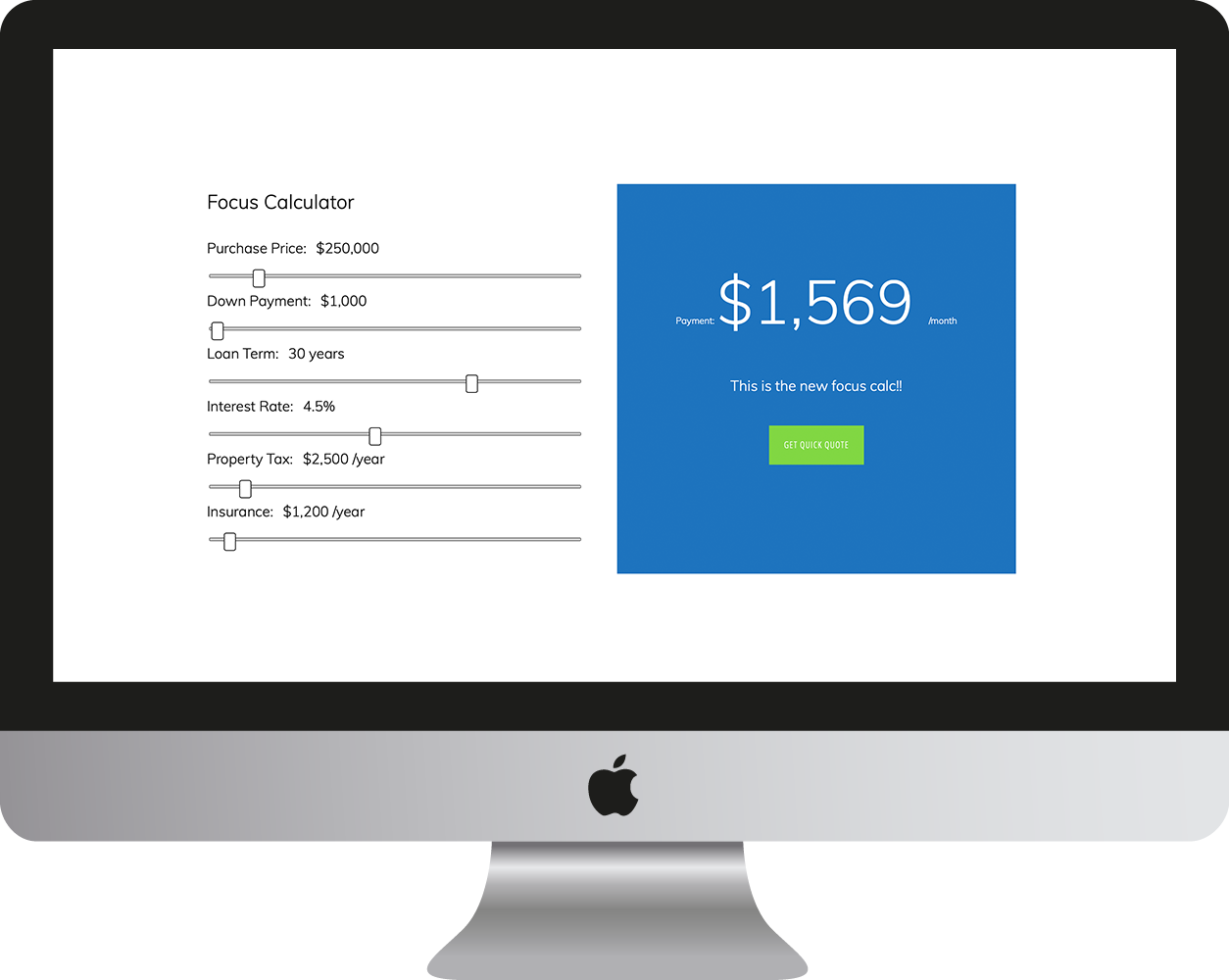 How to Implement "Focus"
"Focus" Mortgage Calculator can be implemented using the WPrequal Calculator widget. Or by using the shortcode below.
[[wprequal_calc template="focus"]]
Try the "Focus" Mortgage calculator
[wprequal_calc template="focus"]