WPrequal has just released the new Focus theme for the mortgage calculator. All it takes is a FREE license to use the Focus. But, you can access all the features Focus has to offer with the Pro License.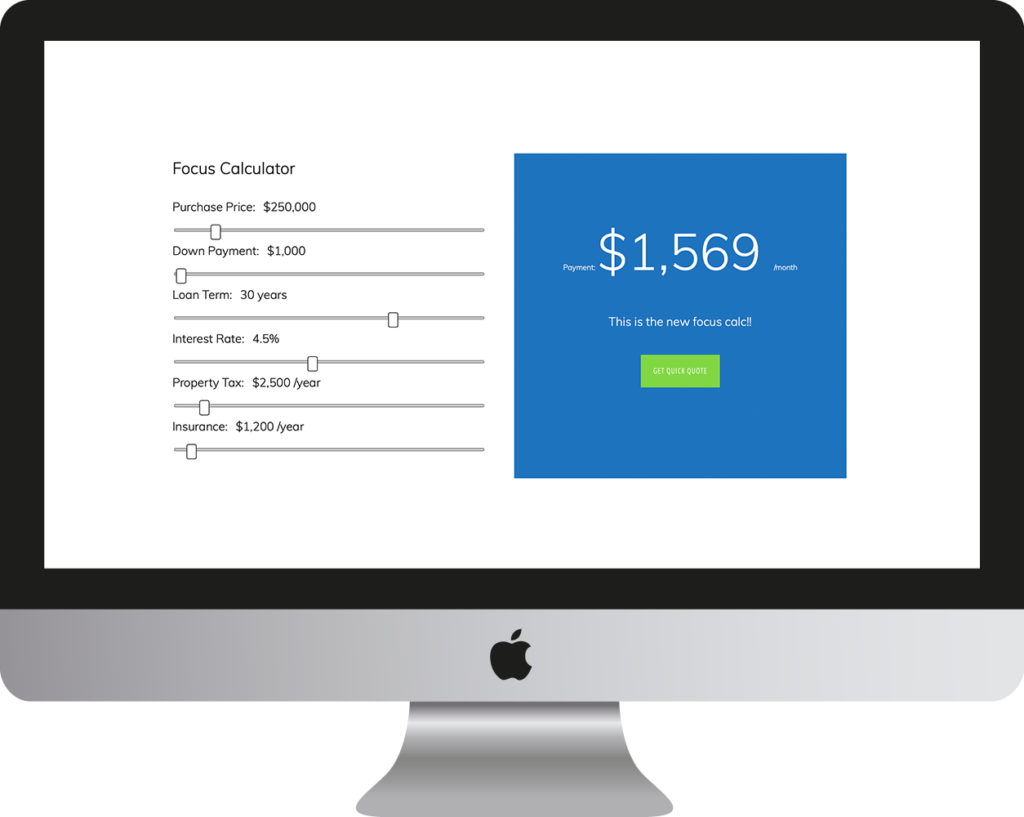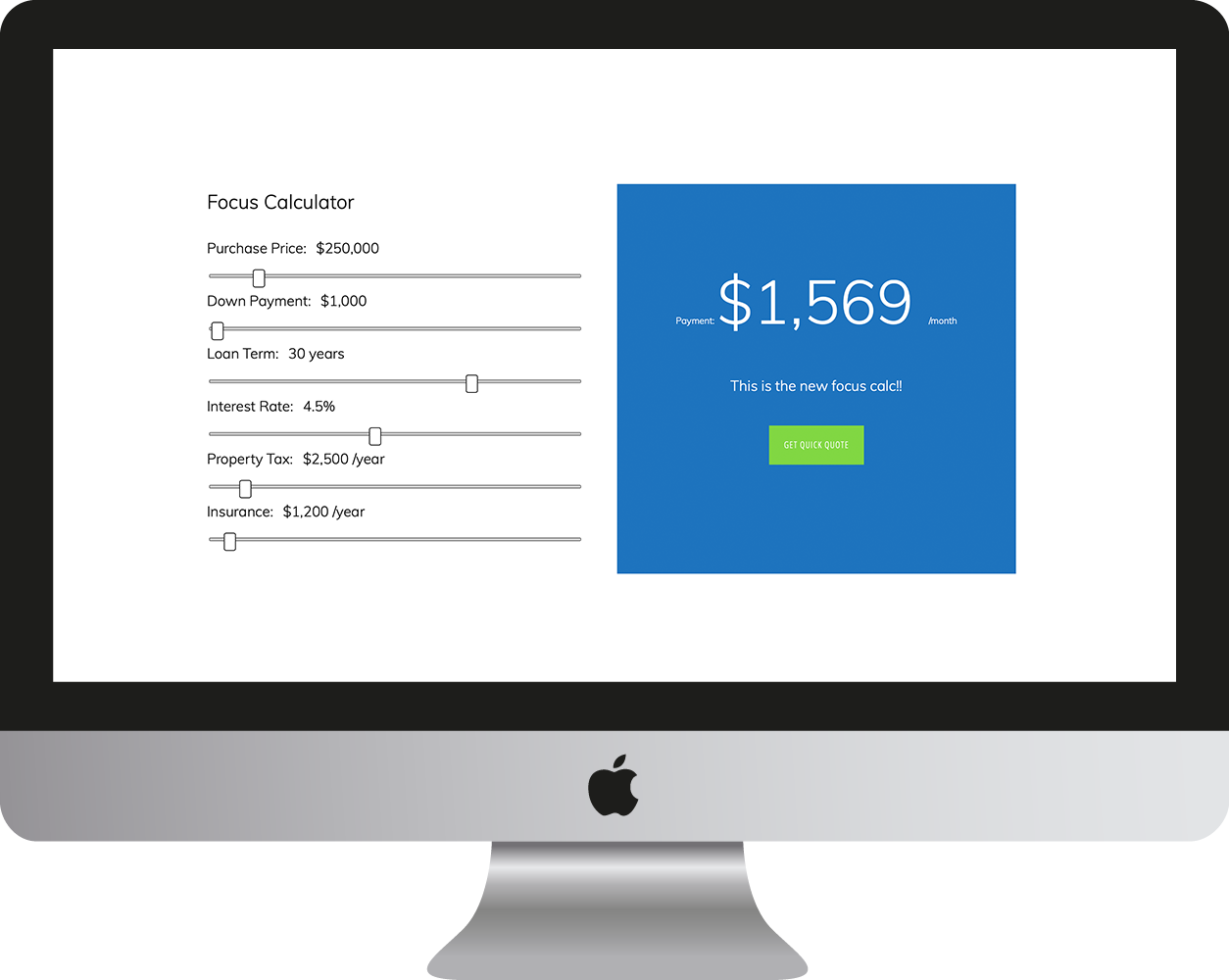 How to Implement "Focus"
Focus Mortgage Calculator can be implemented using the WPrequal Calculator widget. Or by using the shortcode below.
[wprequal_calc template="focus"]
Try the "Focus" Mortgage calculator