The email notification with details about your new lead is very important. If you do not receive it. It can be very frustrating. Please review the information in this article to help debug some of these issues.
Mortgage and Real Estate Leads
It is important to note. Even if you do not receive the notification email. The lead details are still saved. These are available at WP Admin > WPrequal Settings > Leads in your website admin.
If you have a PRO license and use the our Connect API. The leads will still be sent to all your CRMs and integrations you have configured.
Survey Form To Email Address
The survey forms use a contact form to collect the users information. You should check the contact form associated with your surgery form. This can be found in the Contact Information tab.
NOTICE: A Contact Information tab is required to submit a survey form.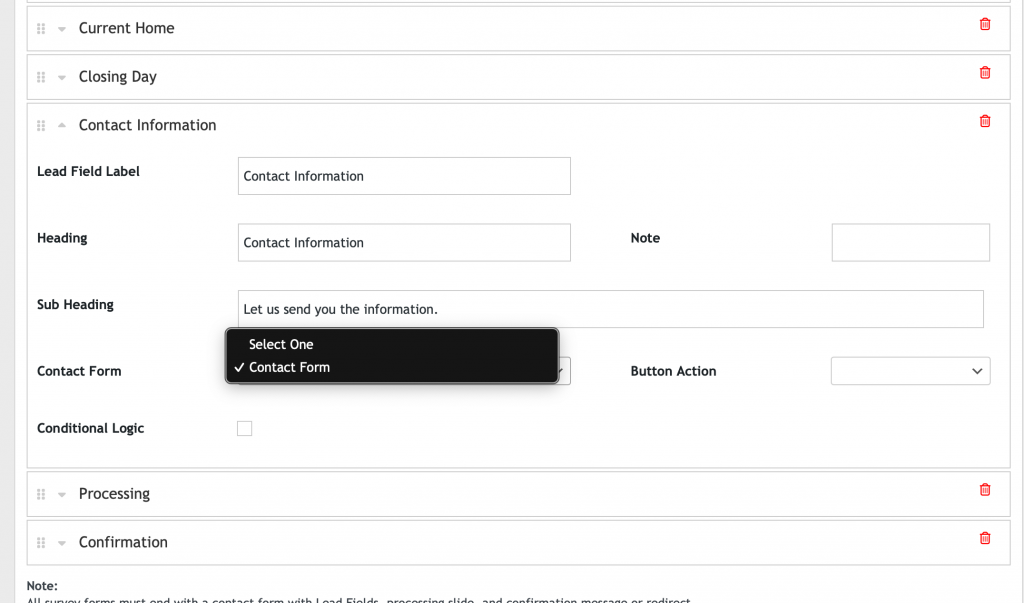 Contact Form To Email Address
The contact form or registration form is the most important place to check the to email address. This can be found in the Form Builder – Details UI.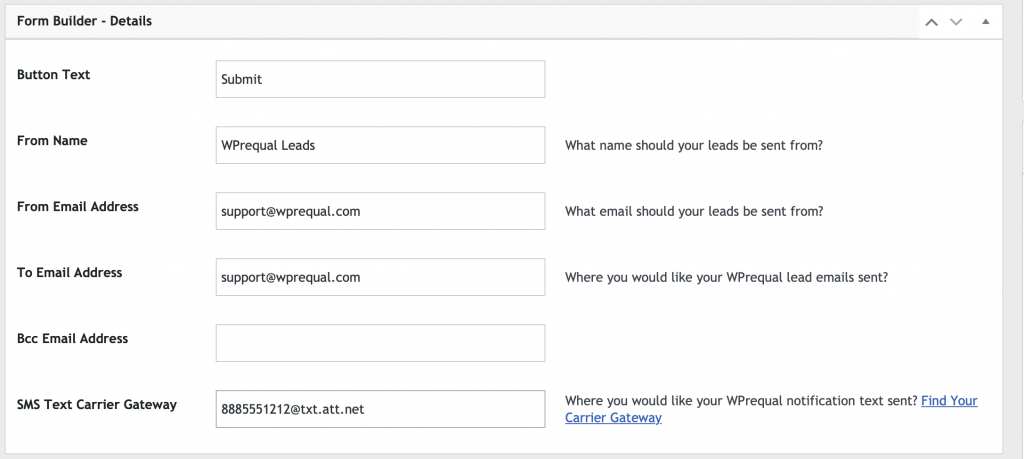 Default To Email Address
WPrequal has a default email address. This email address is used in case no other email address is available.