Imagine if every visitor who wants to use the mortgage calculator on your site or landing page also fills out your lead form.
Now it's here, available with the WPrequal PRO license.
PRO users already customize pop-up messages, colors, fonts, and other content. With this new feature, they can customize button text for the calculator, a call-to-action message, and the confirmation message for the mortgage calculator.
You'll be notified by text, email, or the WPrequal Lead Management Tool every time a lead comes in from the calculator lead form. These leads will show you calculation results, delivering a much stronger picture of what each lead is hoping to buy and what they qualify for.
Easy Customization
The Get Quote Lead Capture can be customized to convey any message you like.
Customize the Button text
Customize the Call to Action message
Customize the Confirmation message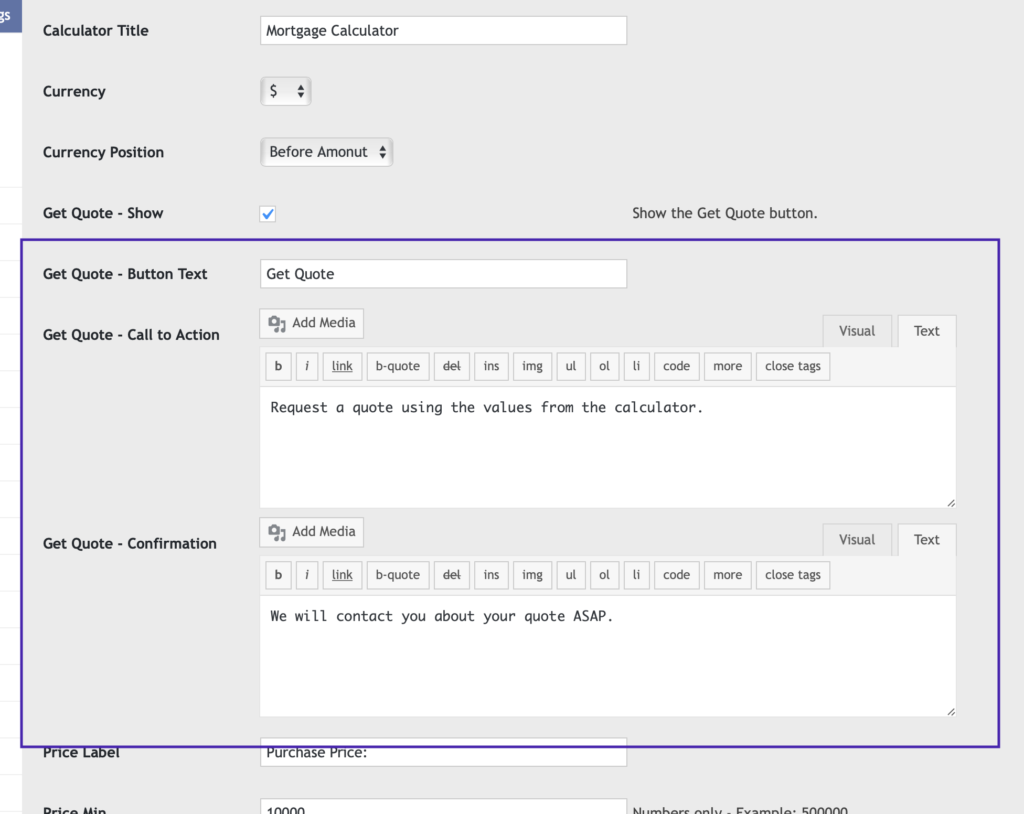 Mortgage Calculator
Small Mortgage Calculator with Dark Background
Our Products That Include the Pro License