Setting up the survey form popup is as simple as a few clicks. We will assume the plugin is installed, and you have your FREE or upgraded access token.
Setup Process
Navigate to WP Admin > WPrequal Settings
Click the Popup and Registration tab
Select a Survey Form
Check Popup on Home Page checkbox
Click Save Changes
Things to Know – Trouble Shooting
The form popup sets a cookie. This cookie prevents the form from popping up after a user closes the form.
The cookie expires after 300 minutes by default.
If you are testing the popup, you will need to delete the cookie after each load. Or test the popup in a private or incognito browser window.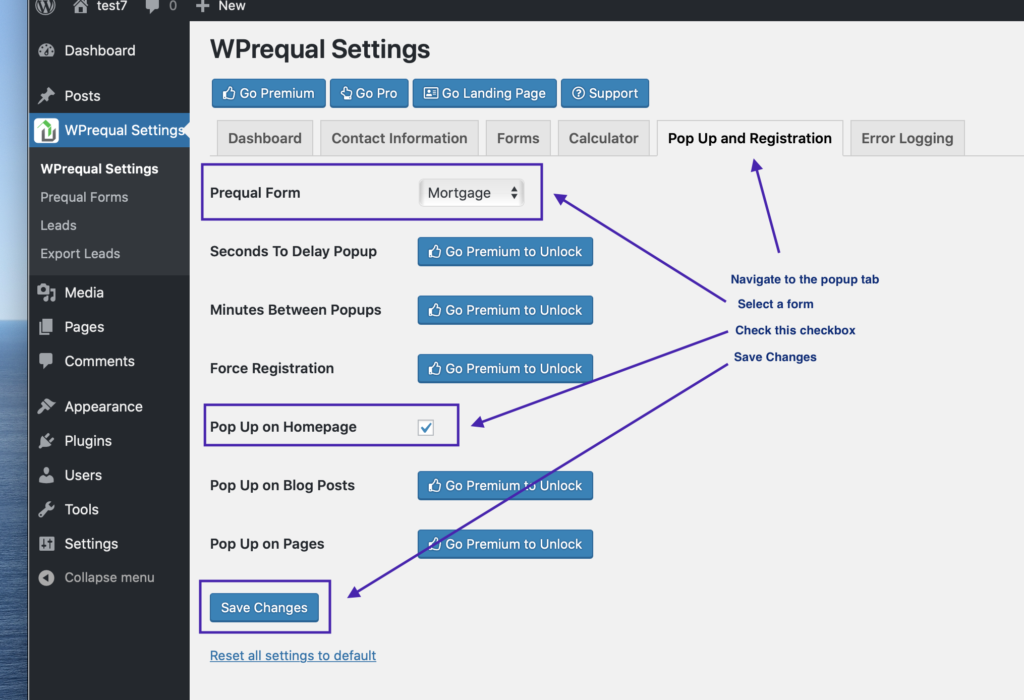 Upgrade Your License
We offer optional license upgrades. Choose the license that works for you.